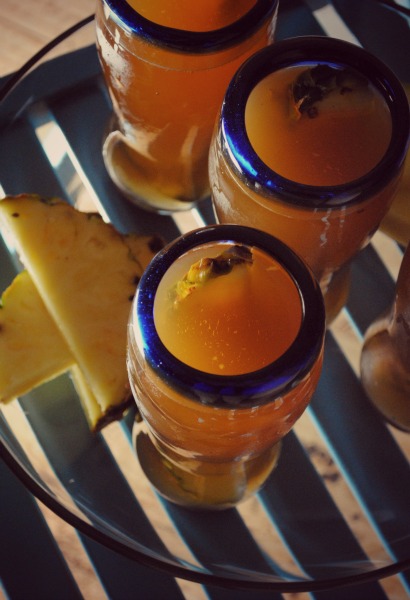 Tepache
I'm heading to San Antonio tonight to attend a Cooking Demo with Pati Jinich, Chef, Mexican Cultural Institute, Washington, DC; Star of PBS's Pati's Mexican Table.  I am so excited to finally meet her that I thought it was only fitting to share one of her recipes today.
Tepache!
What is tepacehe?
A fermented cider made from pineapples Tepache is seasoned with cinnamon, cloves and piloncillo. Making Tepache requires a bit of patience on your part, but the wait is definitely worth it.  Typically made in wooden barrels I used my Vitrolero (big glass jar used to serve aguas frescas). Tepache takes a few days to prepare, but is great for a dinner party or a day spent grilling with the family.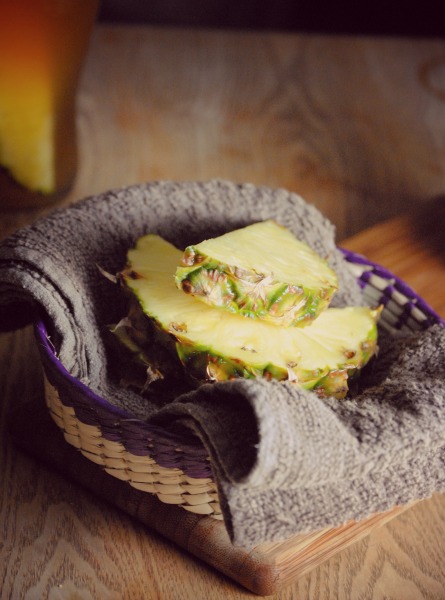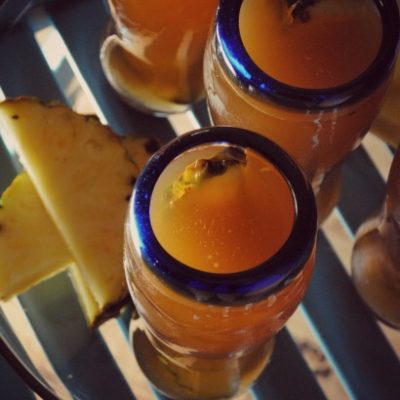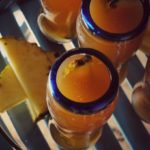 Tepache
Ingredients
1

ripe pineapple

or about 3 cups

4

liters

water

or 16 cups

1

pound

piloncillo

or dark brown sugar

1

cinnamon stick

5

whole cloves

1

cup

lager beer
Instructions
Using the traditional big eathenware jug (or a large pot), bring to a boil the 16 cups water along with the piloncillo, cinnamon stick, and whole cloves. Simmer, stirring once in a while, for about 10 minutes or until the piloncillo has dissolved.

While the water is simmering, wash the pineapple thoroughly, and remove the stem and bottom. Cut it into 2 inch cubes, without taking off its rind.

Once the flavored water is ready, add in the pineapple chunks and cover. Let rest for 2 days, or 48 hours, in a warm area of you kitchen. The mixture will begin to ferment and bubble on the surface. Add a cup of lager beer, stir well, and let it sit for up to 12 hours more. Don't let it ferment much longer, or you may end up with vinegar instead!

Strain tepache through a fine strainer or cheesecloth, and serve very cold. You can either refrigerate it or serve over ice cubes.
Recipe Notes
recipe from ~ Pati Jinich