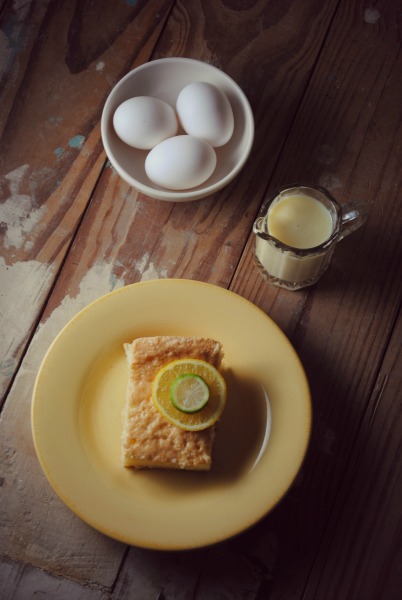 I had the pleasure to interview Chef Johnny Hernandez (from La Gloria in San Antonio, Texas) last year for a piece on celebrating a Tex-Mex Thanksgiving for the Latin Kitchen.  We talked turkey, calabaza (pumpkin) and of course dessert.
I asked what he would serve on Thanksgiving and he quickly responded pastel de tres leches. Love him!
He sent me his tres leches cake recipe to recreate and photograph for the online magazine. Another reason to love my job – warm pastel de tres leches.
My family enjoyed the pastel so much I made it again the following week. With November creeping up I knew I just had to share this amazing recipe with you. Enjoy~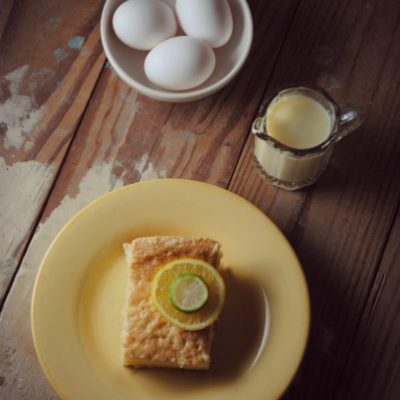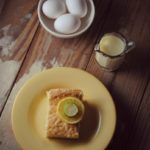 Tres Leches Cake
Ingredients
For cake:

2 ¾

cups

flour

1 ½

cups

sugar

1 ¼

tbsp

baking powder

½

tsp

salt

¼

lb

egg yolks

¾

cup

water

5

oz

vegetable oil

¾

tbsp

vanilla extract

For Meringue:

14

oz

egg white

2 ½

oz

sugar

Tres leches milk mixture:

4

oz

condensed milk

4

oz

evaporated milk

4

oz

milk

1

tsp

orange zest

1

oz

anise liquor

1

oz

cointreau

4

oz

rompope
Instructions
Pre-heat oven to 350 degrees.

Prep a 9inch pan by rubbing inside of pan with a stick of butter and dust with flour.

Sift all the dry ingredients together and reserve

Mix wet ingredients together and reserve

In a large bowl whip the egg whites to stiff peaks, adding the sugar slowly during the whipping process

In the same bowl that you have your meringue fold in all the wet ingredients first followed by the dry ingredients, being careful to fold and not mix, a rubber spatula is best for the folding process.

Fill pan just below the rim and bake for 30 minutes or until a tooth pick is dry when you put in the cake. While cake bakes simmer all ingredients for milk mixture at low heat.

Unmold cake and soak with milk while cake is still warm. Serve with dulce de calabaza or whipped topping.
Recipe Notes
recipe from Chef Johnny Hernandez