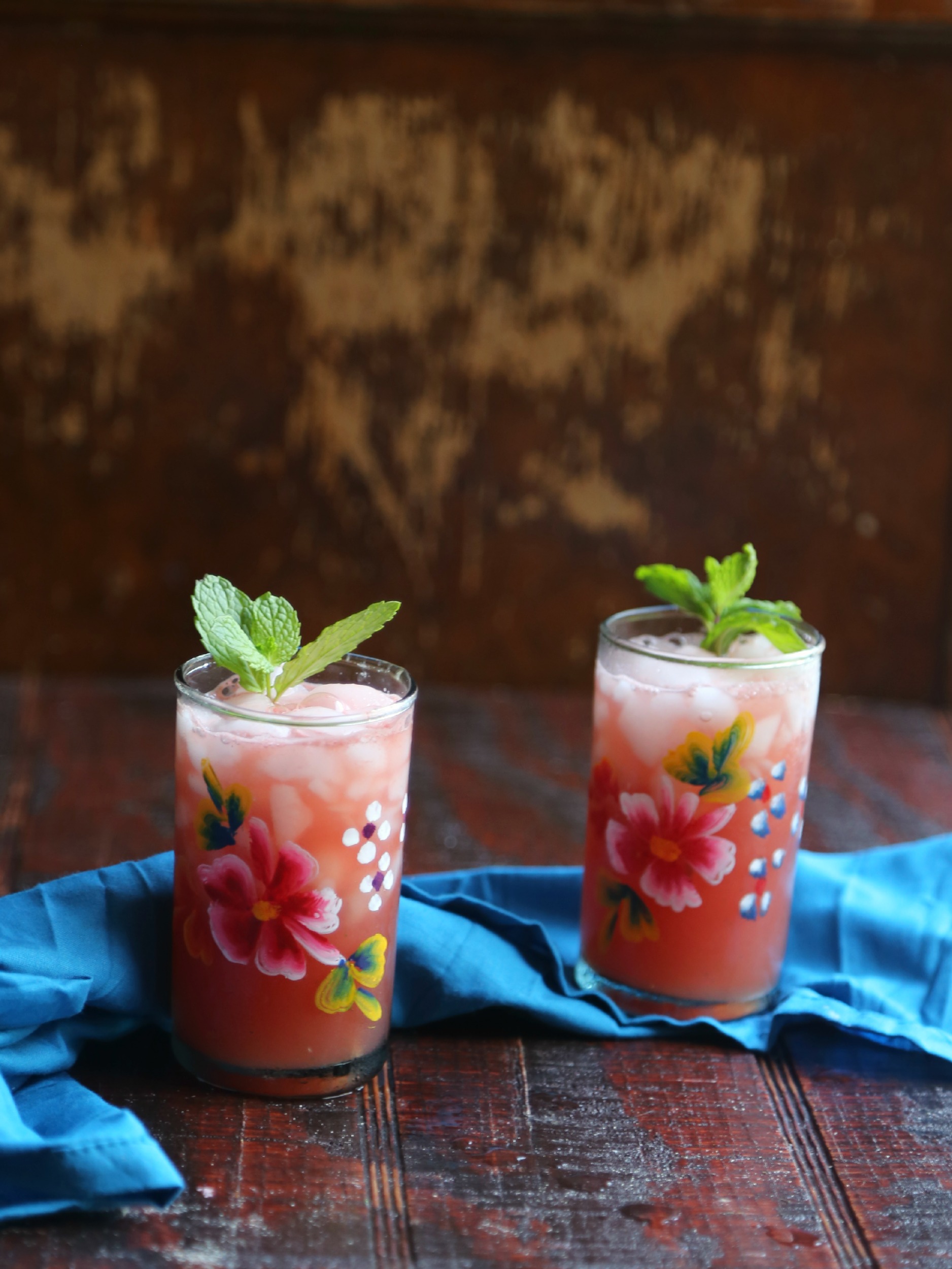 I'm having a serious girl crush on gin and tonics lately.  Simplicity at its best this cocktail requires no fancy tools,  minimal ingredients and is super, super easy to make, but don't think for a moment that just because this cocktail is simple it doesn't deliver.
It does, in a big way.
It is refreshing, crisp and light. I plan to sip my summer away on gin and tonics.  When I spotted this gin and tonic interpretation on Cooking Light I just HAD to enjoy it.  For this cocktail recipe I purchased a small seedless watermelon, plus English cucumbers which I peeled and removed the seeds.  Pretty much less straining for quicker sipping.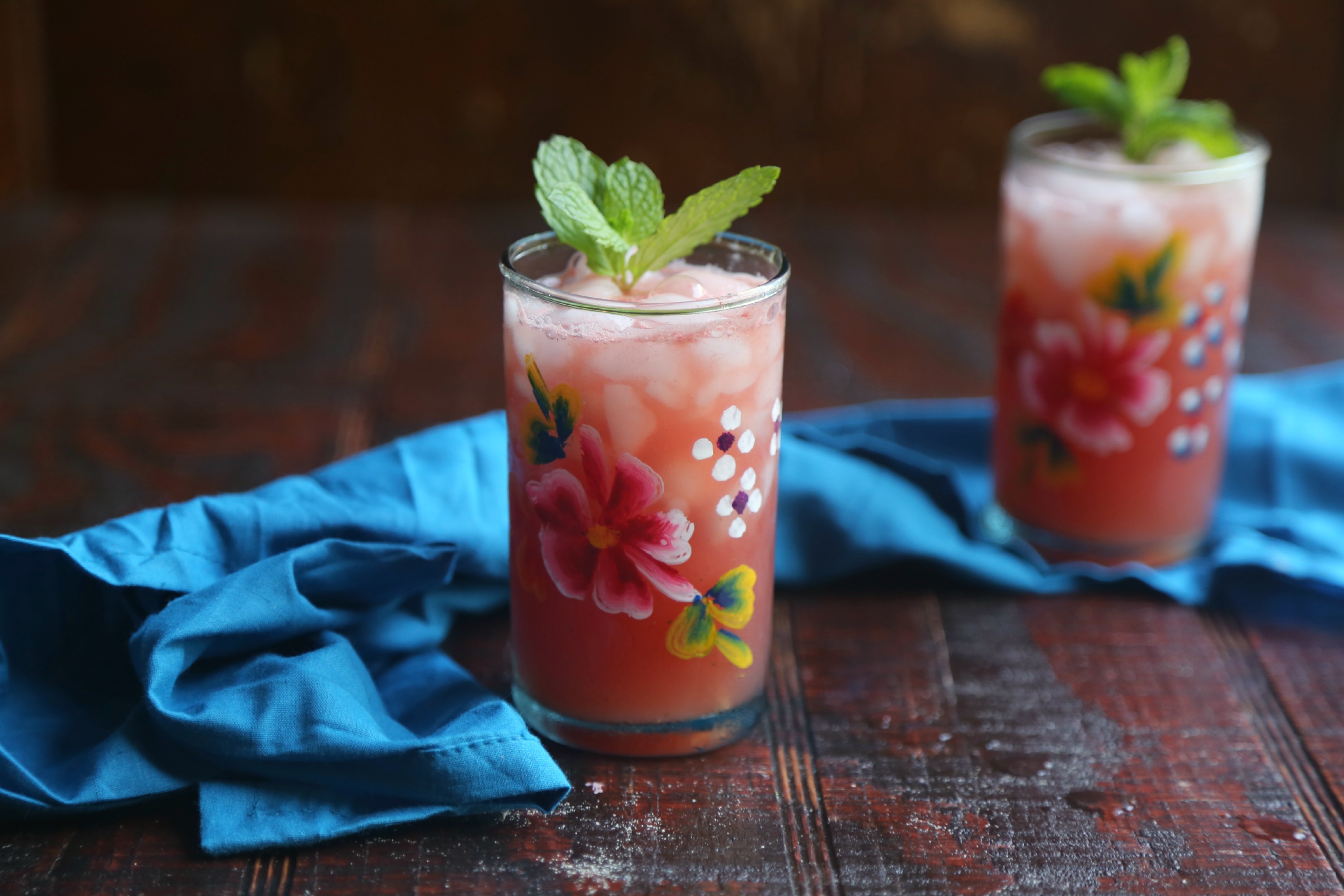 Whether you enjoy the classic gin and tonic or take a walk on the wild side by mixing it up with a splash of fresh fruit here's a few tips on how to create a fabulous gin and tonic.
Since a classic gin and tonic requires only a handful of ingredients invest in a quality gin.   Always, always use fresh lime or lemon juice, no bottled please.  Fresh citrus juice adds freshness and lifts the cocktail.  Tonic water adds the fizz and nothing flattens a cocktail quicker than flat tonic water. I keep my bar stocked with small, single serving bottles this ensures my tonic water is fresh, full of fizz and I waste less tonic water then if I were to crack open a larger bottle.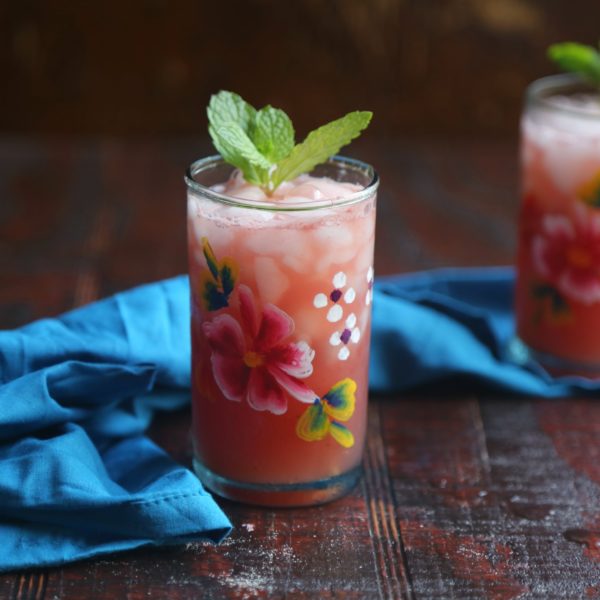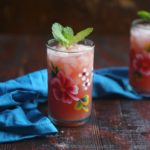 Watermelon Cucumber Gin and Tonic
Ingredients
6

cups

cubed seeded watermelon

divided

1/4

cup

mint leaves

divided

1/4

cup

fresh lemon juice

divided

1

English cucumber

peeled, sliced, and divided (about 3 cups)

2 1/2

cups

tonic water

chilled

1 1/4

cups

gin
Instructions
Combine half each of watermelon, mint, juice, and cucumber in a blender or food processor; process until smooth. Line a fine sieve with 4 layers of cheesecloth, allowing cheesecloth to extend over edges; strain watermelon mixture through prepared sieve over a bowl, reserving juice mixture. Gather the edges of the cheesecloth together. Holding cheesecloth over sieve, squeeze to release the remaining juice mixture. Discard solids. Repeat the procedure with the remaining watermelon, mint, juice, and cucumber.

Combine 2 1/2 cups juice mixture, tonic water, and gin, stirring well to combine. (Reserve any remaining juice mixture for another use.) Serve over ice.
Recipe Notes
recipe from Cooking Light