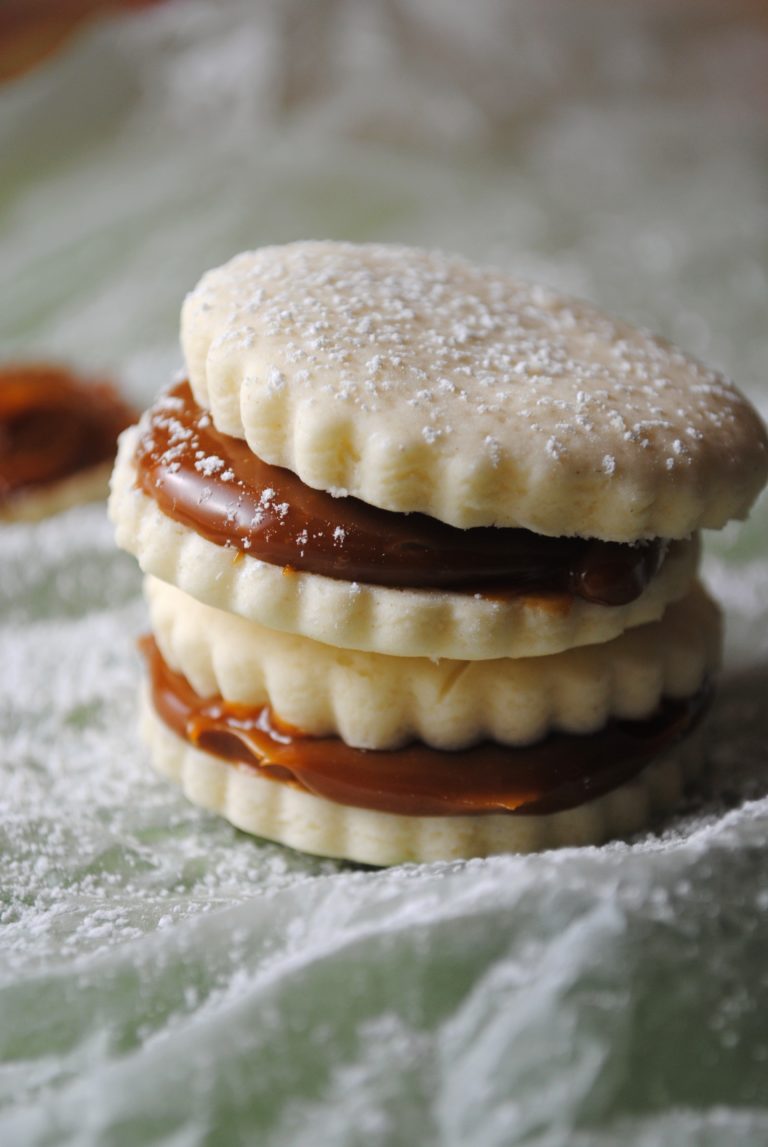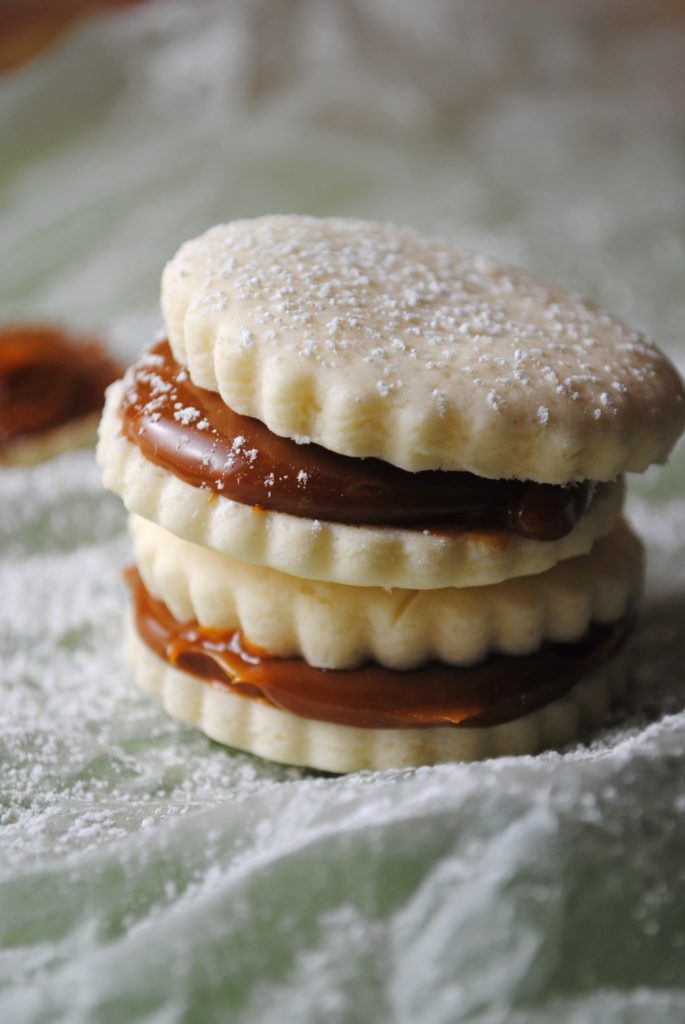 When I first approach a new cookbook I do 2 things.
Scope out the pictures.
Head straight for the Index.
If the Index list poblanos, tomatillos, avocado, serrano or dulce de leche.  Purchased.
Notice all the green? Hey… a girl like what she likes.
Alfajores – two cookies with the flavors of shortbread/snickerdoodles held together with dulce de leche.  What's not to like?
I actually made these cookies twice.  The first time with my girls and nieces over the Labor Day holiday.  In attempt to keep the kitchen clean I over baked the first batch.
A little too golden for my taste, but after a smidgen of dulce de leche the kids gobbled them up.  The following evening I whipped up another batch of dough, parked it in the fridge and baked them off last night.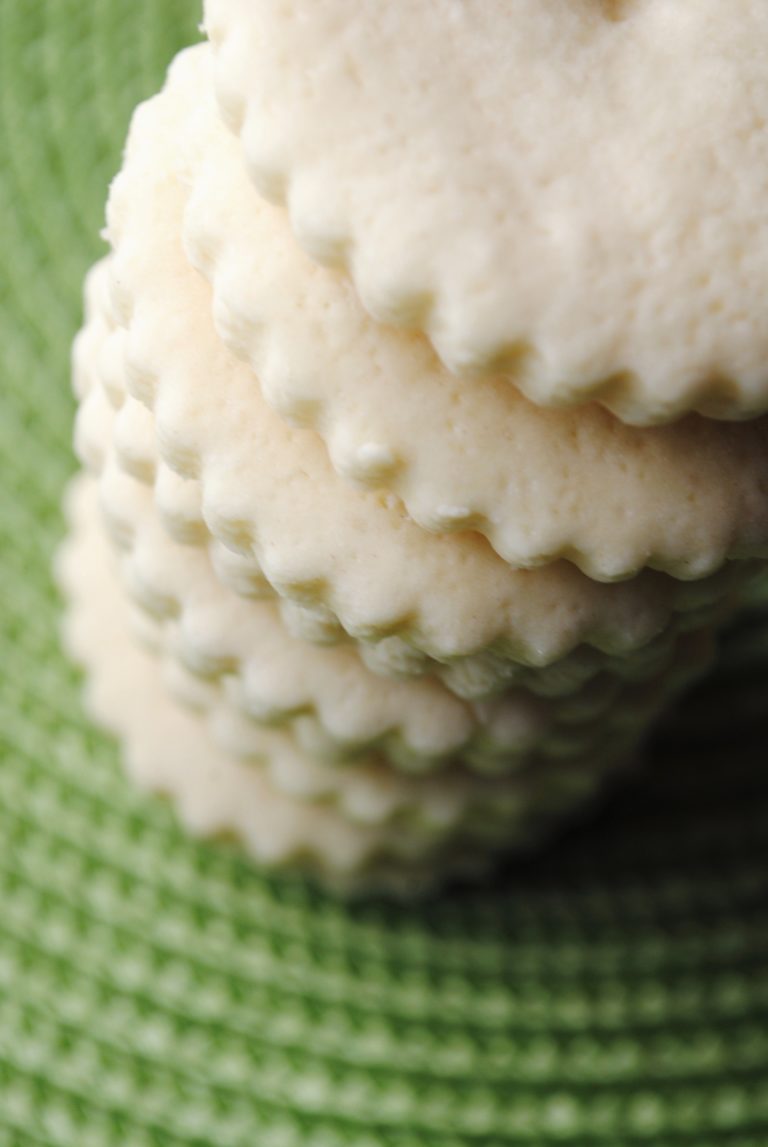 Great color, texture and size I was more than happy.  Add your dulce de leche and your set.   But Please Please don't be stingy with the dulce de leche.  The thicker the better. Enjoy!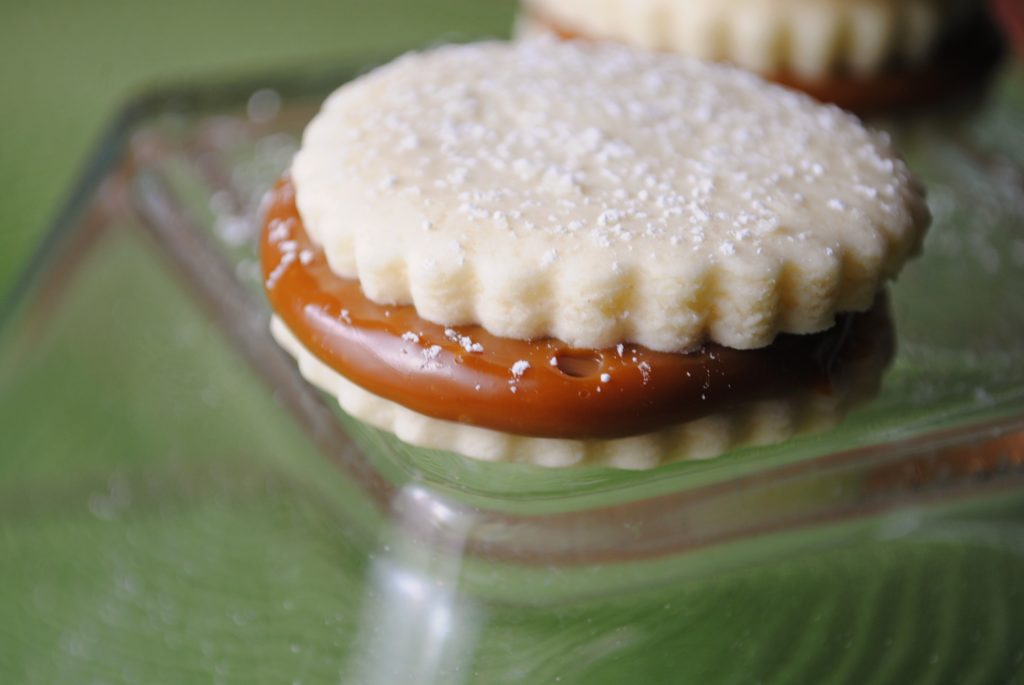 Alfajores
with Dulce de Leche
makes 3 dozen
6 tablespoons unsalted butter, at room temperature
1/2 cup sugar
1 cup all purpose flour
3/4 cup cornstarch
1 teaspoon baking powder
1/4 teaspoon salt
1 egg
1 egg yolk
1 teaspoon vanilla extract
store -bought dulce de leche for filling
powdered sugar for dusting
1- cream the butter and sugar together for a minute or two, until they look light and fluffy.
2- in the meantime, sift the flour, cornstarch, baking powder, and salt into a bowl and set it aside.
3- add in the egg and egg yolk one at a time, mixing after each addition. add vanilla extract and mix briefly. add in flour mixture and mix just until the dough starts to come together.
4- working quickly, turn out the dough and use a little heat from your hands to make it a solid ball. pullout a large plastic wrap and flatten the dough on top to make a disk. double wrap it and refrigerate for 1 hour, until firm.
5- line several cookie sheets with parchment paper or silicone mats. roll dough to 1/4 inch thick on a lightly floured surface. rotate the dough between rolls to make sure it's not sticking to the surface.
using a 2 inch fluted or round cutter, cut out cookies and carefully transfer them onto sheets, placing them about 1 inch apart.
6- chill sheets again for about 15-20 minutes, until the dough is very firm. then bake cookies for 8-10 minutes, until tops of the cookies have just firmed and bottoms are starting to color slightly.
cool the sheets on wire racks before assembling the sandwiches.
7- drop, pipe or spread a teaspoon of dulce de leche into the center of each cookie, then top with another. sift powdered sugar over the assembled sandwiches.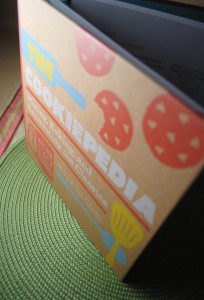 Thank you to Quirk Books for sending me a copy of Stacy Adimando's The Cookiepedia book to review.