Sweet Life Disclosure: This is a sponsored post with California Strawberries.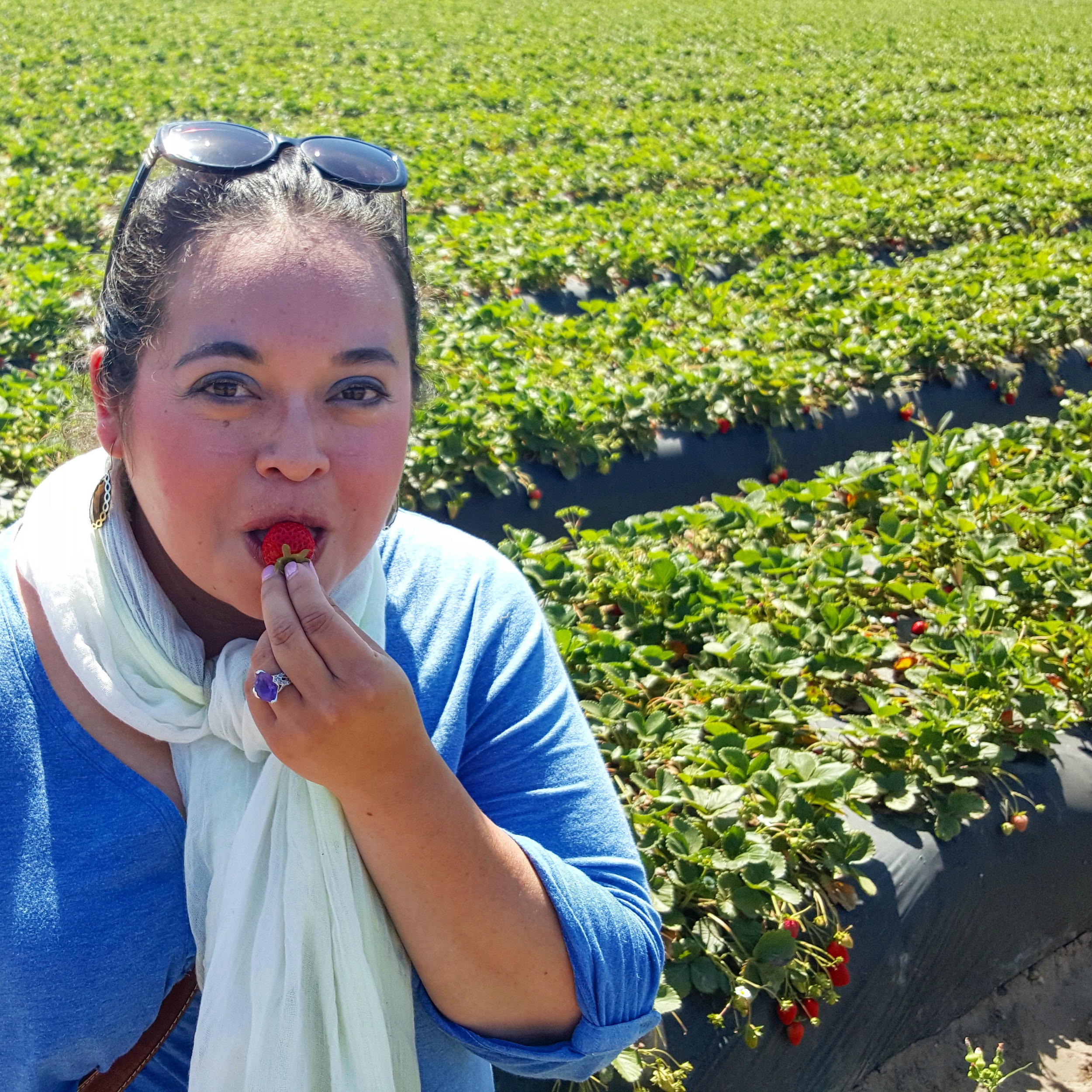 Guys remember this pic? After my trip to El Paso I headed to Pismo Beach with California Strawberries for the #12reason to Love CA Strawberries – Farm Tour & Culinary Event with a few fellow bloggers.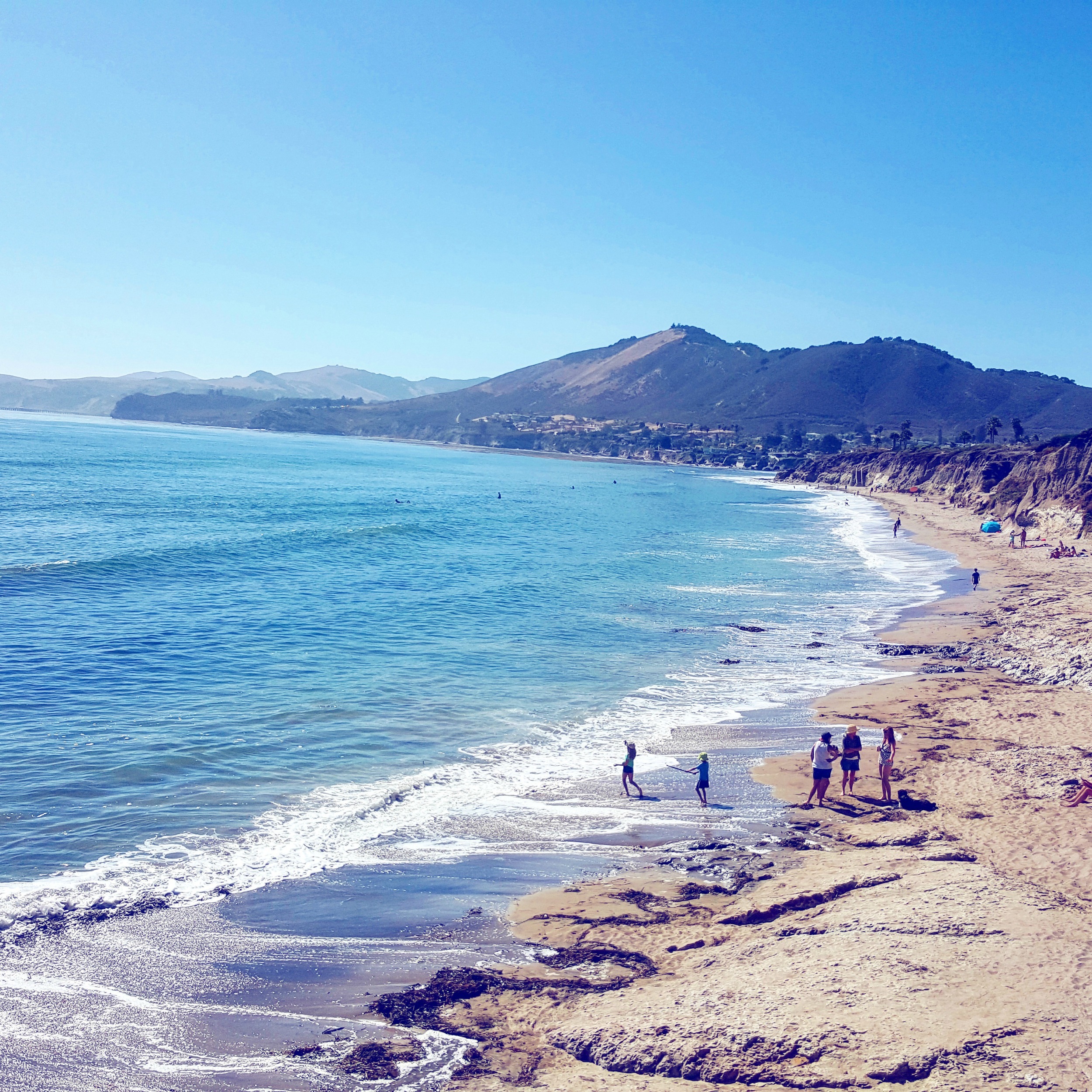 I arrived Tuesday where I met up with Tammilee at the airport, loved her instantly and we headed to Dolphin Bay Resort & Spa. Our driver was amazing and took us on the scenic route so we could experience the beauty. Tammilee suggested we check into the Resort, drop off our bags and head to scope out the beach. I was all for it. Look at this view, stunning.
Later we headed down for happy hour where I had the chance to meet all the bloggers here for the event. We enjoyed strawberry cocktails, strawberry appetizers chit chatted about blogging, took a group picture before we headed in for dinner.
Fellow Bloggers: Robin, Nik, Patricia, Kylie, Jenna, Prerna, Jocelyn, Tammilee, Toby, Matt and Naomi
The following morning we met up early for breakfast and listen in on a presentation about the 2015 research priorities of the California strawberry commission such as:
Farming without fumigants
Managing soil borne diseases
Water quality and nutrient management
After breakfast, we hopped on the bus and headed to Santa Maria where we met Farmer Tom Jones and his wife Ruth who grew strawberries at Providence Farms. Tom Jones is a third generation farmer who became interested in growing strawberries at 21 years old after moving to Watsonville in 1984 to attend college.  His plans changed after discovering a passion for strawberry farming – and falling in love with the woman who became his wife. Now the owners of Providence Farms, Tom and Ruth have been growing strawberries and blackberries in the Salinas Valley and Santa Maria for 28 years. Married for nearly 30 years, with three children and one grandchild, Tom handles day-to-day operations, and Ruth manages administration. Continuing the family farm legacy, their daughters help out as needed and their son Parker is a ranch manager.
I was in awe the strawberries as are gorgeous. Farmer Tom allowed us to eat as many strawberries as we could as he explained how he cared for his fields, his vision for the future and how appreciated every worker who helped him on the farm. The strawberries were delicious picked straight from the plant still warm from the sun.  I could have eaten them all day. I also learned strawberries are best eaten at room temperature. To best enjoy them allow strawberries to come to room temperature before eaten.
After we said goodbye to Farmer Tom and his wife we headed over to have lunch at Presq'uile Winery where Chef Alfonso Curti was waiting to lead us in a cooking demo, he made a stunning panna cotta topped with strawberries.
After our demo we sat down to feast on a family style lunch. We had burrta salad, stuffed eggplant, gnocchi, ravioli and chicken with olives and capers.  For dessert we had the panna cotta topped with strawberries and aged balsamic that Chef Alfonso had demonstrated earlier, it was divine.
Next we headed to our next stop L&G Farms in Santa Maria where we met Farmer Luis and his daughter Lorena Chavez. Luis Chavez embodies the American Dream. He came to the United States from a small rural town in Jalisco, Mexico. Born in 1934, he was raised in a home with no electricity or running water. He hasn't attended a single day of school in his life. His father and family grew corn and beans to survive. Because he had 11 brothers, there was no opportunity to take over the family farm. He moved to California in search of a better life. In 1955, Chavez arrived in the Golden State as part of the Bracero program (a guest worker program between Mexico and the U.S.). The Chavez family now employs 300 people and farms nearly 300 acres. Despite never attending school himself, Luis is especially proud that he was able to put his children through college and pay for his grandchildren's schooling. Luis' son, Danny, attended Cal Poly San Luis Obispo, earning a degree in 2004 in agribusiness. Danny is joined by his siblings in carrying on the family business – and the American Dream.
Farmer Luis challenged us to see how quickly we could pick and correctly fill a clamshell. Let's say none of us were as quick as Farmer Luis, plus with bloggers involved you can imagine how many time we stopped to snap pics. See.  
Back on the bus we headed back to the resort for a bit of free time before we enjoyed one last meal together. Salmon with strawberry salsa, pineapple rice, peppers all with an ocean view. We chatted about the day, how delicious the strawberries were and how none of us were in any hurry to head home. Strawberry dessert? Yes, please.
Thank you California Strawberries for a wonderful few days. I will never look at a strawberry the same again after learning, meeting the people who work so hard to grow the beautiful strawberries we find at our grocery store. I have a new found love for these vibrant berries. And a special shout out to our photographer Bob who wonderfully captured the beauty of this trip.