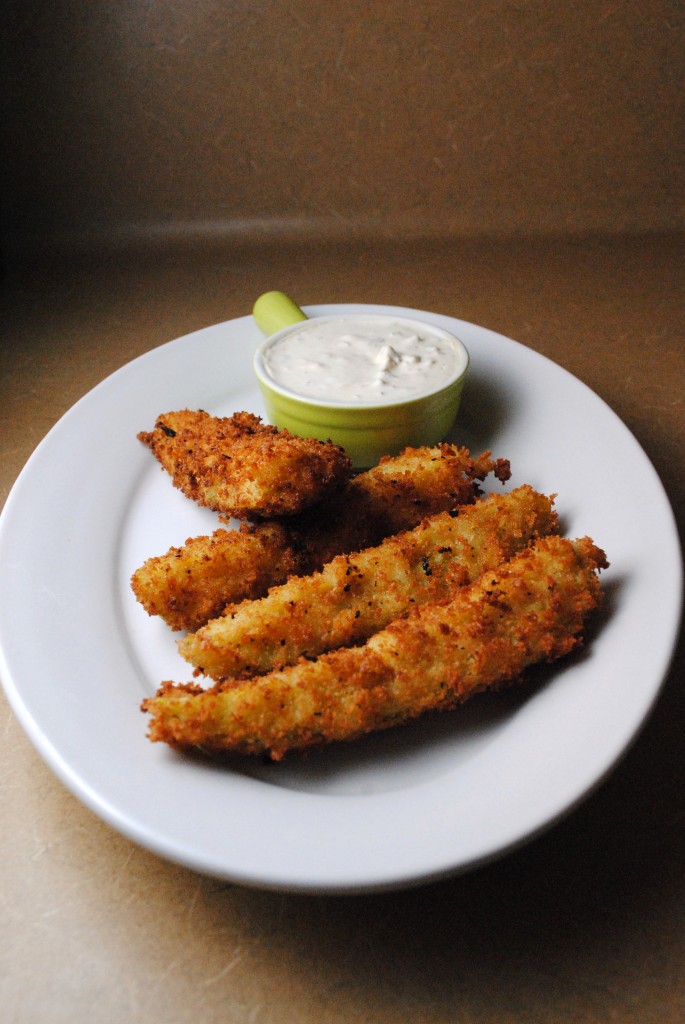 Hi guys (waving) it's me Chuls dropping by for a quick visit.  How was your July 4th weekend?   We had fun  we cooked and watched movies all day.  My mom thought it would be cool to make fried pickles like the ones we tried at the Lavender festival.  I knew she would let experiment with different batters, as long as I didn't make such a BIG mess.  I dipped the pickles in buttermilk and then passed them through panko but the batter did not stick.  I was going to ask my mom for help, but I thought "Chuls you can do it!"  Then I remembered my mom sometimes coats chicken in flour, egg wash, and then breadcrumbs.  I tried this with the pickles and it worked!  I wanted to try a pancake batter just to see how they would taste.  You will never guess.  When I fried the ones dipped in pancake batter they puffed up really, really, really big.  Mommy and I were laughing so much daddy came into the kitchen to see what was going on.  I only made two pancake dipped pickles one for daddy and one for pips (pips loves pancakes).  I really had fun experimenting and my family really liked my pickles.  I hope to stop by again with another recipe my mom enjoys my cooking and I am now in charge of dinner evey Tuesday.  She did give me the challenge of trying something new each week  to "push me out of my comfort zone" (her words) okay I'm cool I can handle it.
Parents try cooking with your kids they will enjoy the time spent with you and you won't have to worry about your kids starving at college.  My mom wanted me to learn how to cook so I would know the importance of making my own meals and be able to take care of my self when I moved away.  The funny thing is she still doesn't know I never plan to leave home..ha ha just joking mommy.   I hope you try these one weekend.    Peace out, stay cool and rock on dudes….Chuls !!
P.S.  Parents please be careful if you  fry with your kids, my mom set down strict rules when frying.
P.S.S.  Shout out to my new friend Joseph over at my mom's friend Denise's blog.   Stop by if you have a chance he recently made homemade pop tarts.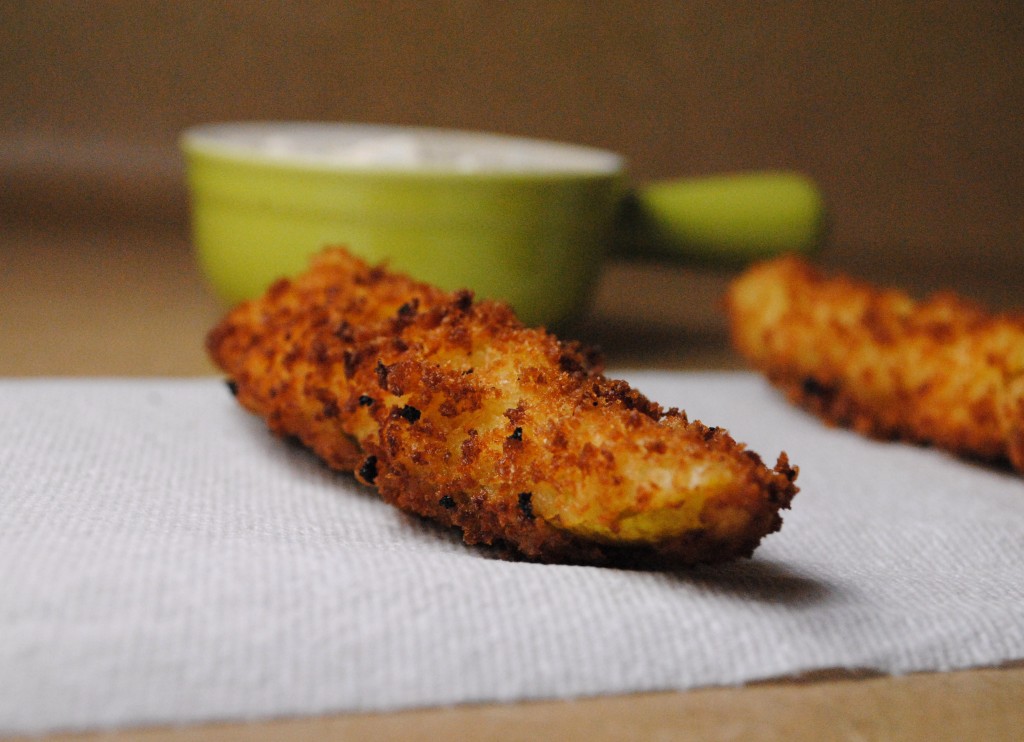 Deep Fried Pickles
by Sweet Life
Angelica Maria Rodriguez
makes 12
1 jar of pickles spears (dill, kosher your choice)
flour
1 cup buttermilk
2 cups whole wheat panko
1 tsp cayenne pepper
1 tsp paprika
1 tsp garlic powder
salt
pepper
oil for frying
Place pickles on paper towels and pat to dry.  Begin heating your oil over medium heat to 350 degrees.  Combine panko, cayenne, paprika, garlic salt and pepper in a bowl and set aside.
Place flour in a plate and buttermilk in a bowl.  Dredge pickles in flour, dip in buttermilk and then coat with panko mixture.  Press the panko slightly onto pickle,  try to coat the pickle surface evenly.
Fry in batches, paying close attention they will fry quickly and burn.  Skim execss coating from oil before you fry another batch.  Lay your fried pickles on paper towels, sprinkle on salt and serve along side dip of your choice.
If frying with a child please be careful.