Sweet Life Disclosure: This is a compensated campaign in collaboration with Ragú® and Latina Bloggers Connect.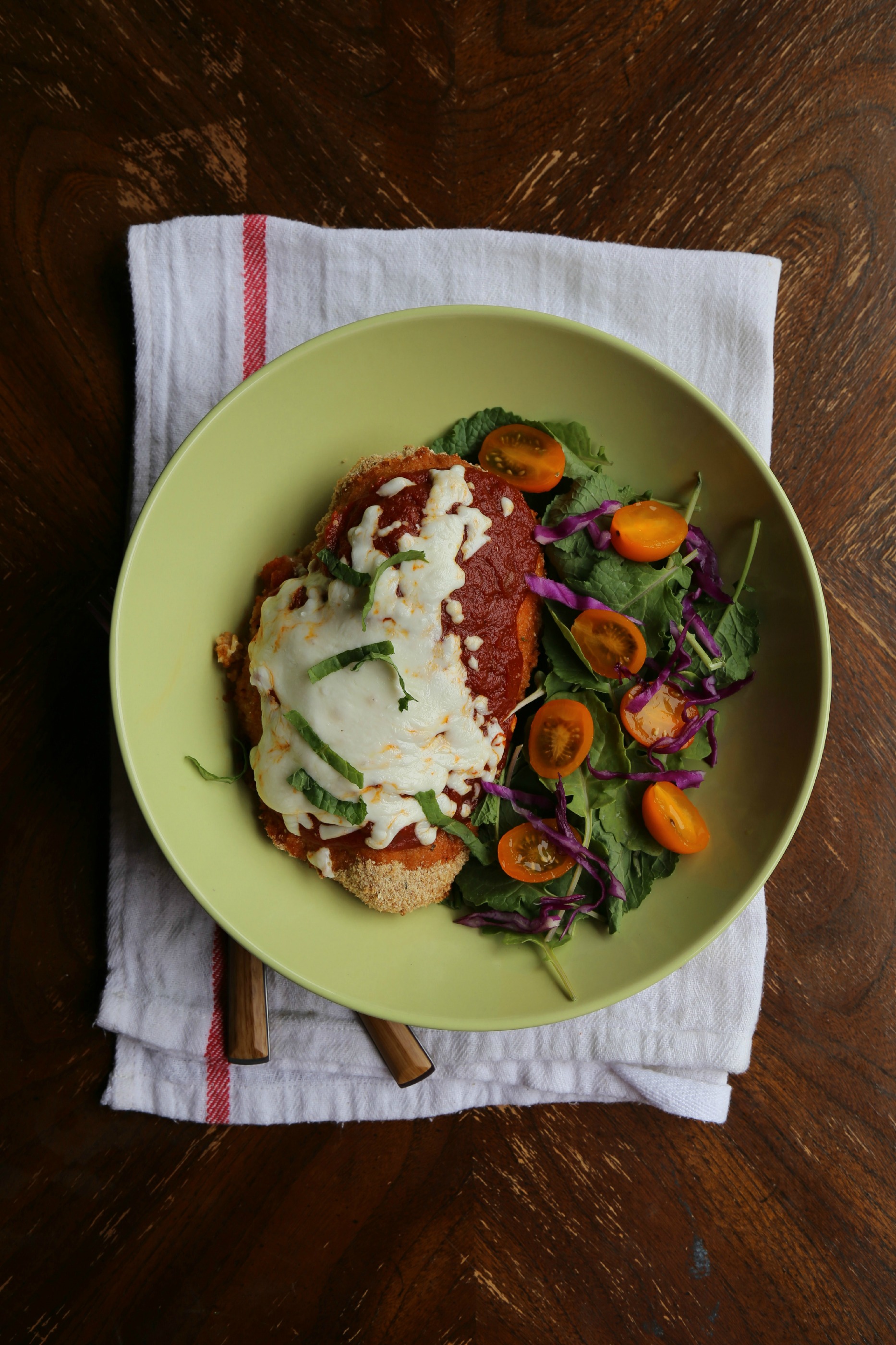 After a hectic week all I crave is an easy-does-it comfort meal at the table surrounded by my familia.  I live for Sunday family dinner time. A chance to recharge, reenergize and spend time with my loved ones sharing a meal gives me the focus to begin another busy week.  Sunday family dinners are sacred to me, since being married, we as a family have moved several times. We moved when my husband served time in the Army, then we moved again for him to finish up his graduate degree.  I was away from family for almost ten years and what I missed the most was spending Sunday's lounging at the table enjoying a meal with them, all thirteen of them. I love'em all!
We've been home almost three years now and I cherish every Sunday we spend together as a family around the dinner table.  Deciding on the menu for Sunday has become a hot topic at our home. On Monday mornings over breakfast my daughter and I discuss menu ideas.  She handles all the baking, I do all the grocery shipping, prepping and then we all come together to assemble the meal.  A house-full of family laughing, sipping wine, talking all at once while we unwind from the week.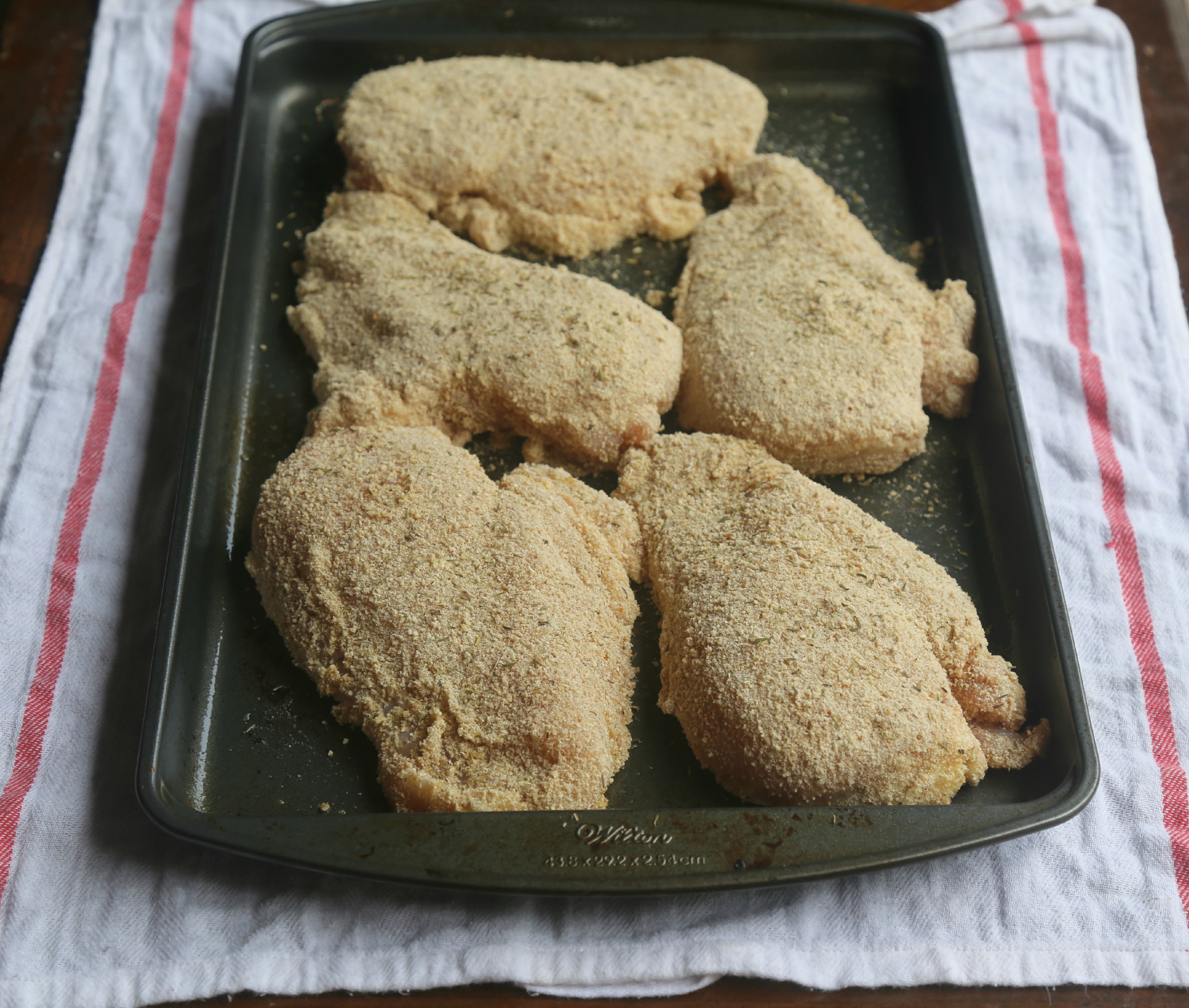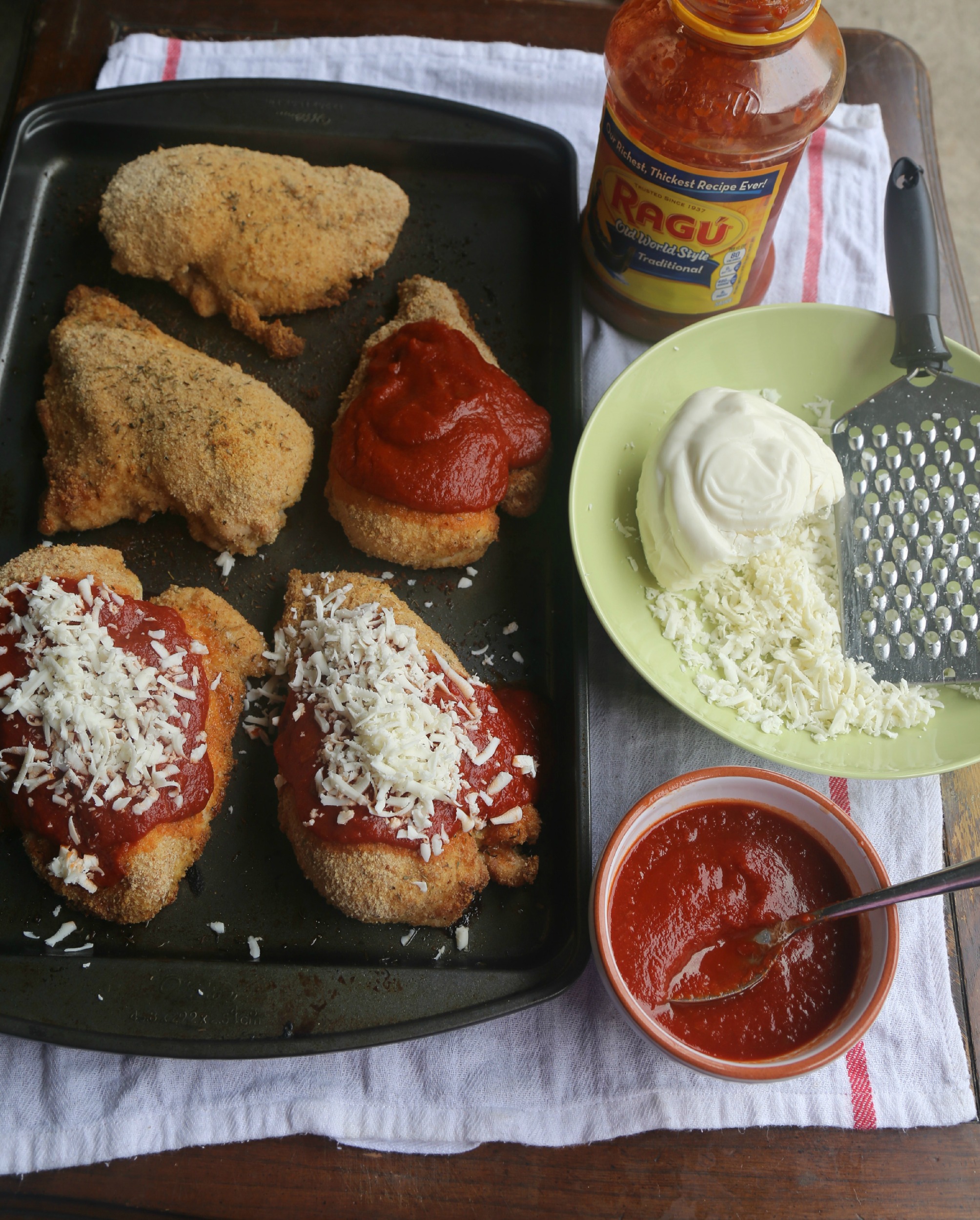 Sometimes we cook a meal inspired by the meals my mami made for us growing up, other times we pull a recipe from enormous recipes we have pulled out of cooking magazines, but there is always a Sunday dedicated to a dish every member of my familia adores, chicken parm.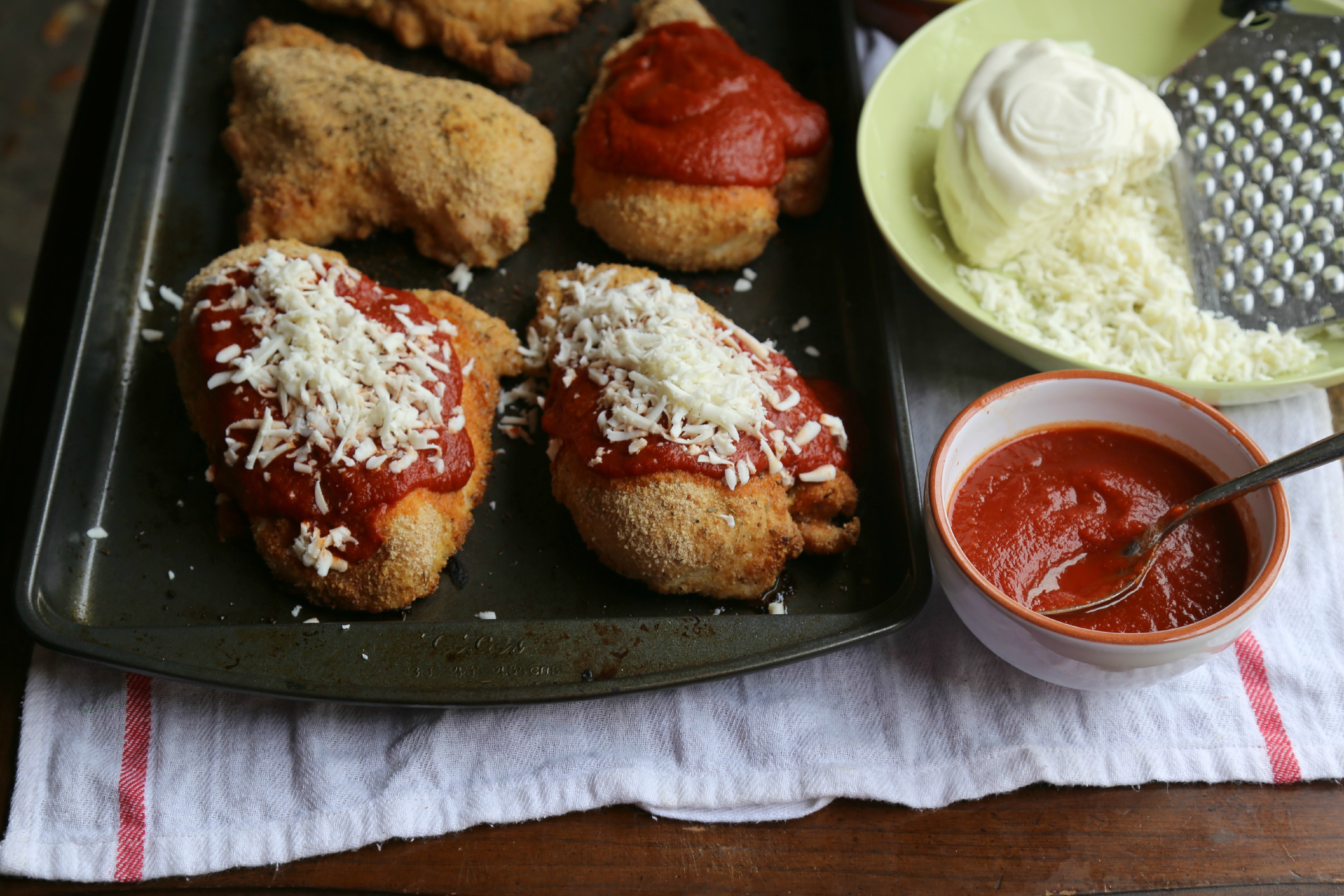 I mean crispy chicken topped with gooey cheese and a delicious red sauce, serious comfort food for a seriously laid back Sunday family dinner – count me in.  And as much as I love chicken parm frying chicken for thirteen in the Texas heat is something I do not look forward to. Lucky me, the Ragú® homepage has plenty of recipe ideas, plus Ragú® Old World Style® Traditional Sauce has a delicious taste my entire family loves.  I found a recipe for oven baked chicken parmesan and gave it my own personal spin on this classic favorite.  I boosted the flavor of the breadcrumbs with cumin and oregano and topped off my oven bake chicken with plenty of gooey oaxacan cheese.  It was saucesome!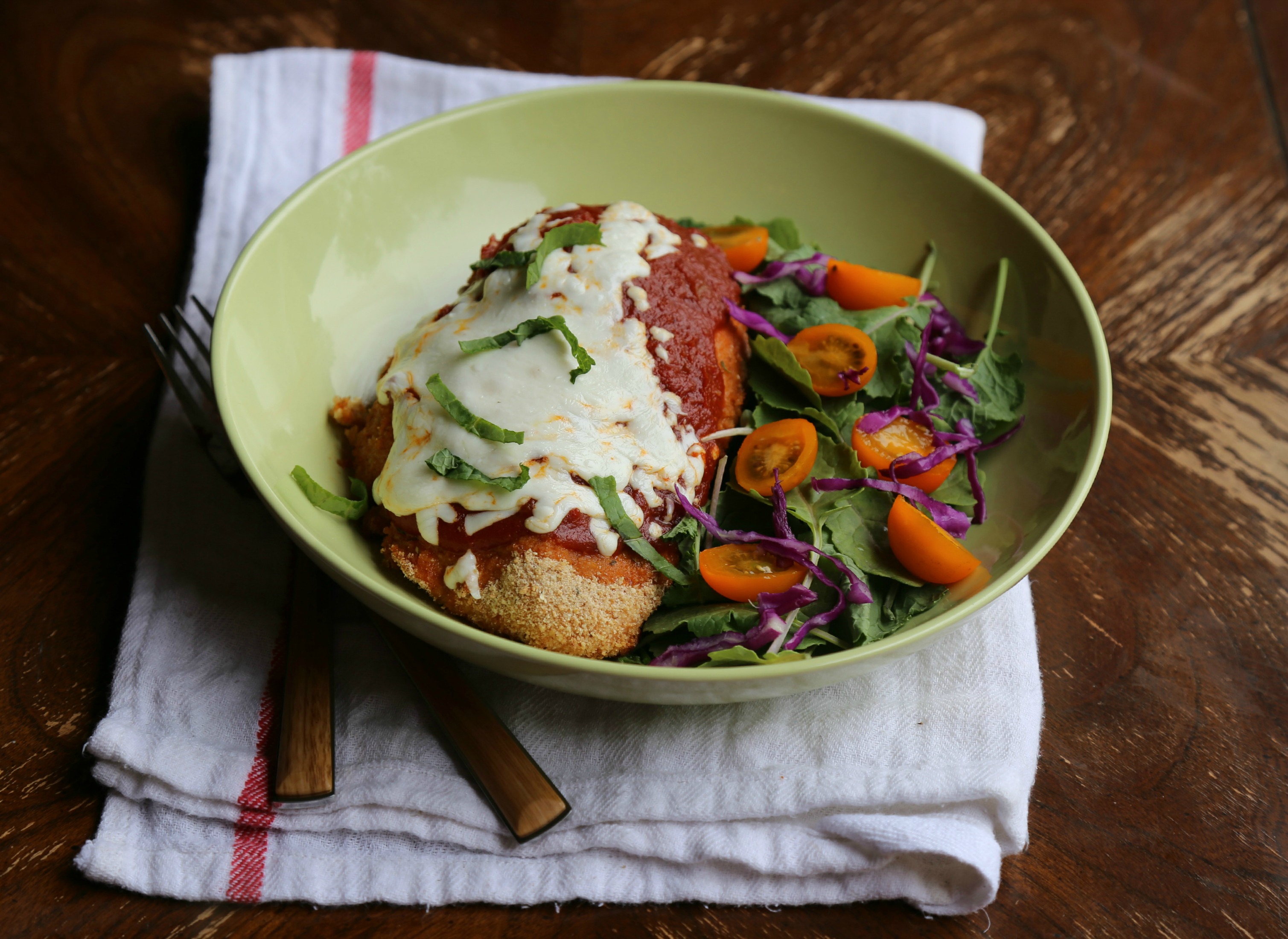 I hope my personal story inspires you to gather the entire family at the dinner table along with Ragú® and create fun memories with your family. Ragú® is celebrating the magic of everyday meal time, and we're not just talking great tasting recipes!  Playing up the silly, rewarding, exasperating, crazy, lovable side of spending time with loved ones at the dinner table and all its #Saucesome!
Ragú® has the Authentic Italian taste, American families love with a variety of great tasting, quick and easy to make family favorite recipes. Be sure to visit for tasty inspiration for your next family dinner.
www.RaguSweeps.com for a chance to win a variety of #Saucesome prizes.
Visit Facebook.com/RaguSauce for additional delicious recipe ideas!
Visit Pinterest.com/ragusauce for additional recipe mash-ups and recipe ideas!
Check out Ragú® on Twitter @RaguSauce  and #Saucesome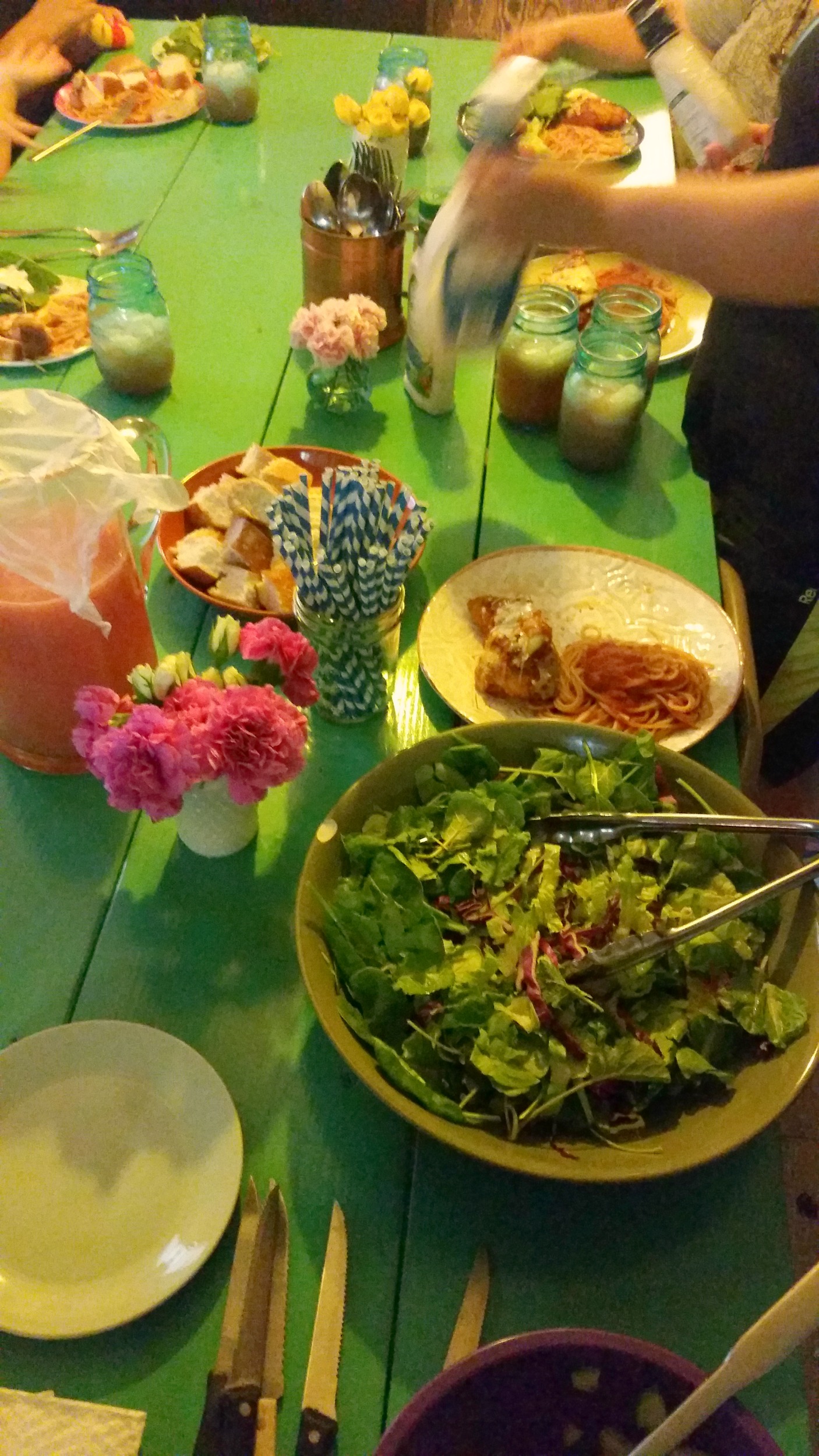 #Saucesome family dinner action!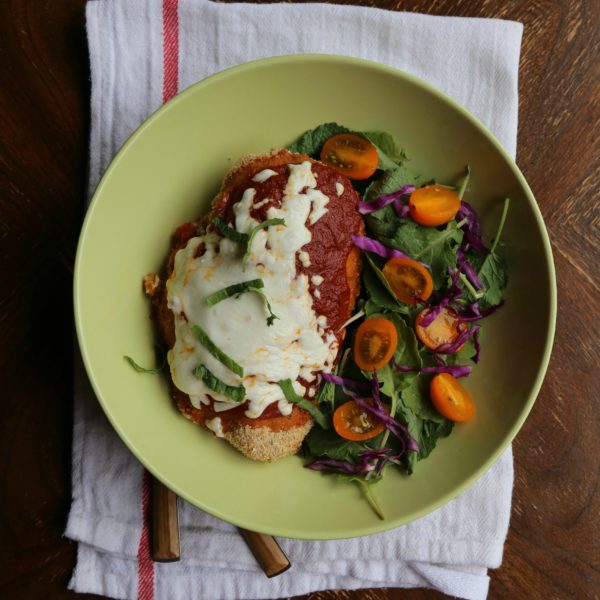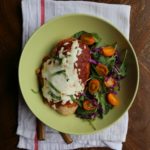 Oven Baked Chicken Parmesan
Ingredients
3/4

cup

plain dry bread crumbs

1

teaspoon

ground cumin

1

teaspoon

oregano

½

teaspoon

ground pepper

6

boneless

skinless chicken breast halves (about 2 lbs.)

1

egg

beaten

1

jar

24 oz. Ragú® Traditional Sauce

1

cup

shredded Oaxaca cheese

Fresh basil

thinly sliced, optional
Instructions
Preheat oven to 400°. Combine bread crumbs, ground cumin, oregano, and pepper in a shallow dish. Dip chicken in egg, then crumb mixture; turn to coat.

Arrange chicken in 13 x 9-inch baking dish. Bake 20 minutes.

Pour Sauce over chicken; top with cheese. Bake an additional 10 minutes or until chicken is thoroughly cooked. Garnish with fresh basil, serve warm with salad.
– 
This is a compensated campaign in collaboration with Ragú® and Latina Bloggers Connect. However, all opinions expressed are my own.