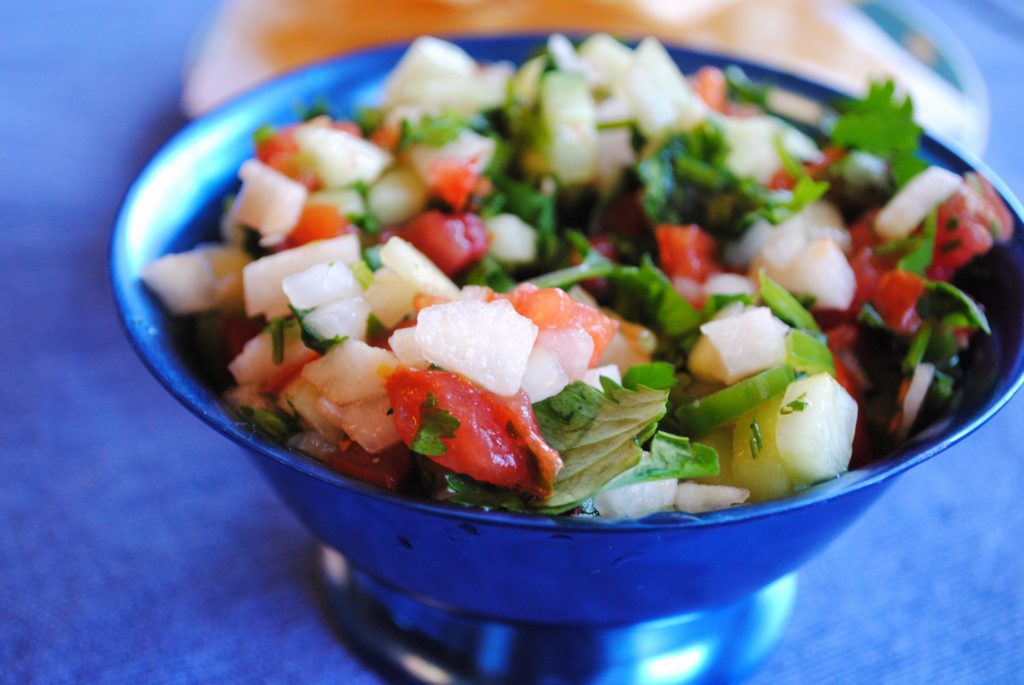 Tomatoes Tomatoes Tomatoes
Tomatoes is the spotlight for this edition of Summer Fest! 
Confession:  This was my dinner last night.  A heaping batch of salsa cruda and  fried tortilla chips.  Shame? Not a bit.
Salsa Cruda simply means raw sauce.  All summer we enjoy salsa cruda with our meals as the recipe can be easily adapted to what you have on hand.  When tomato season rolls around count on your salsa cruda flavor to have an even bolder flavor from one of summer's best gifts.  Our family favorites usually consist of roasted pineapple, mango or jicama.  A splash of lime and a pop from a finely diced serrano and your set.  Easy addition to your morning eggs, layered on a taco or sprinkled over fish.  I often add my salsa cruda to my lunch salads for that a touch of heat.  Not into heat omit the serrano or remove the seeds.
Salsa cruda offers the flexibility to add the flavors you enjoy with the ease of prep for your next party or game night.  I often make several variations for a party and set along side a taco bar.  Cold beers, tacos and salsa cruda make me one perfect party host.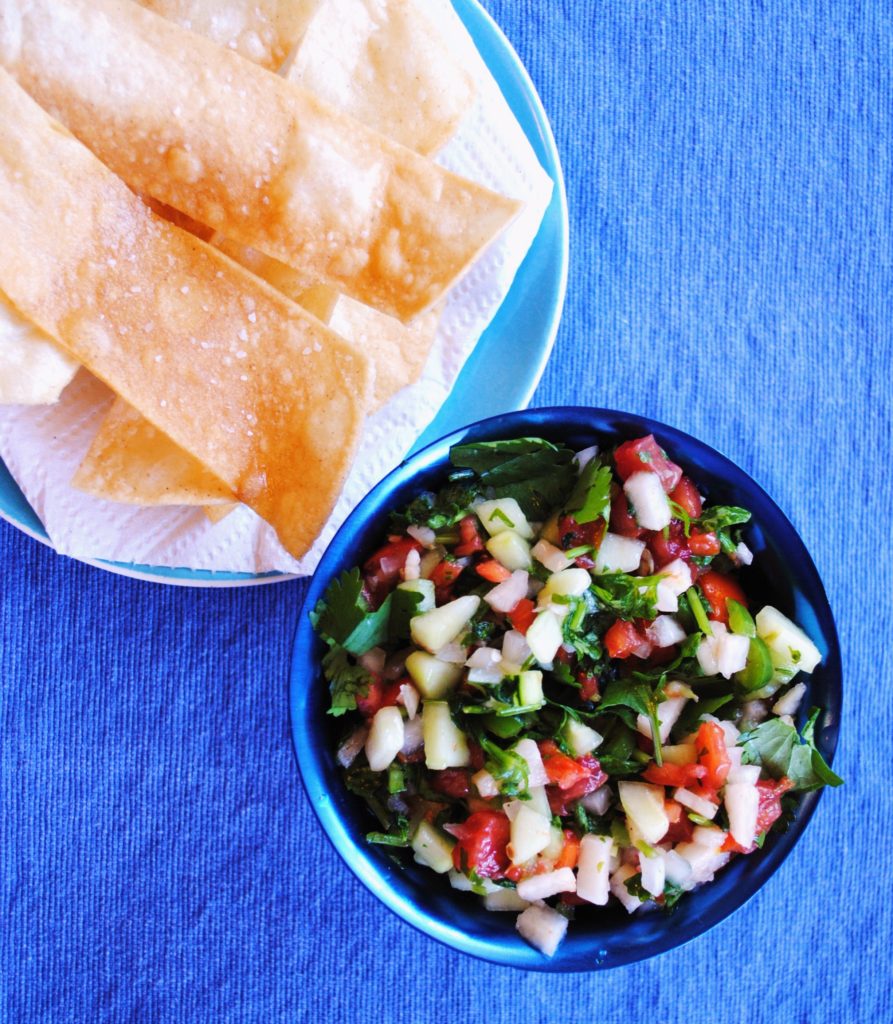 We're teaming up with food and garden bloggers to host Summer Fest 2011, a season-long garden party. In coming weeks, we'll feature favorite garden-to-table recipes and tips to help you enjoy the bounty, whether you're harvesting your own goodies or buying them fresh from the market. Today, we're exploring tomatoes!!
from the FNDISH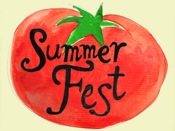 Join in: What's your favorite way to eat tomatoes?
Join the conversation on Twitter at   #cookingwith.
Salsa Cruda
by Vianney Rodriguez
by Sweet Life
makes about 2 cups
1/4 cup diced onion
1/2 cup diced jicama
1 clove garlic, minced
1/2 cup diced cucumber -peeled,seeded
4 medium tomatoes diced
1/2 cup chopped cilantro
1 serrano finely diced
4 tablespoons fresh lime juice
salt
freshly ground pepper
Combine all ingredients. Season to taste.  Serve.  Store in fridge.