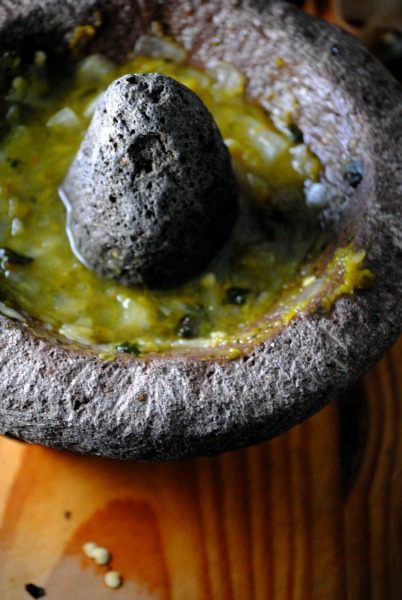 Salsa de Chile Chilaca
I have been attending Sunday Mass with my Sister at her Home Parish since we moved back from Edinburg, Texas.  After mass I head over to a small Mercado to pick up a few items for the week.   Stocked up for the week I head over to their small produce selection.  I always find somethng new.  Yesterday I ran across these bright green Chilaca peppers and scooped up the few they had left.  Hard to find chilaca peppers are popular in Guanajuato and often eaten as rajas or stuffed (chile rellano).
Bright green, long, flat and curvy these peppers are often confused with a New Mexican chile or poblano.  As they ripen they become a rich deep brown chocolate color (like mole) and their flavor becomes a little meatier, stronger.   When dried a chilaca becomes a pasilla pepper.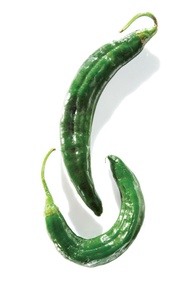 The deep brown color of this chile is termed "achocolatado" in Spanish, meaning "chocolate colored".
The name Chilaca is derived from the Nahuatl acatl meaning "gray hair" or "old", an appropriate description of this bent and wrinkled chile.
Pasilla (pronounced pah-SEE-yah; literally "little raisin")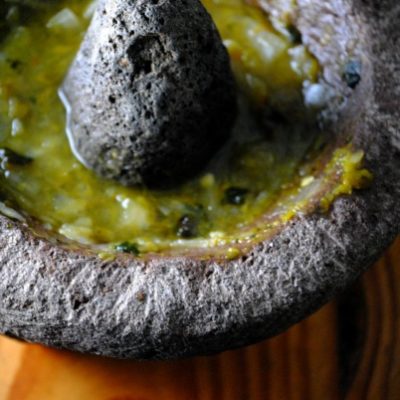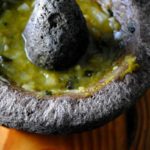 Salsa de Chile Chilaca
Ingredients
6

fresh chilacas

2

garlic cloves

½

medium onion

1

tsp

oregano

Salt

Pepper

Water
Instructions
Place the chilacas, garlic and onion on a baking sheet.

Place under broiler, until charred. 5 to 7 minutes.

Be sure to watch the garlic, it will char quickly.

Remove from broiler cover with dish towel and allow to steam for about 5 minutes.

Remove charred skin, stem and seeds.

Remove skin from garlic and onion.

Place chilacas, garlic, onion and oregano into a molcajete or blender along with a splash of water.

Puree until smooth.

Season to taste with salt and pepper.